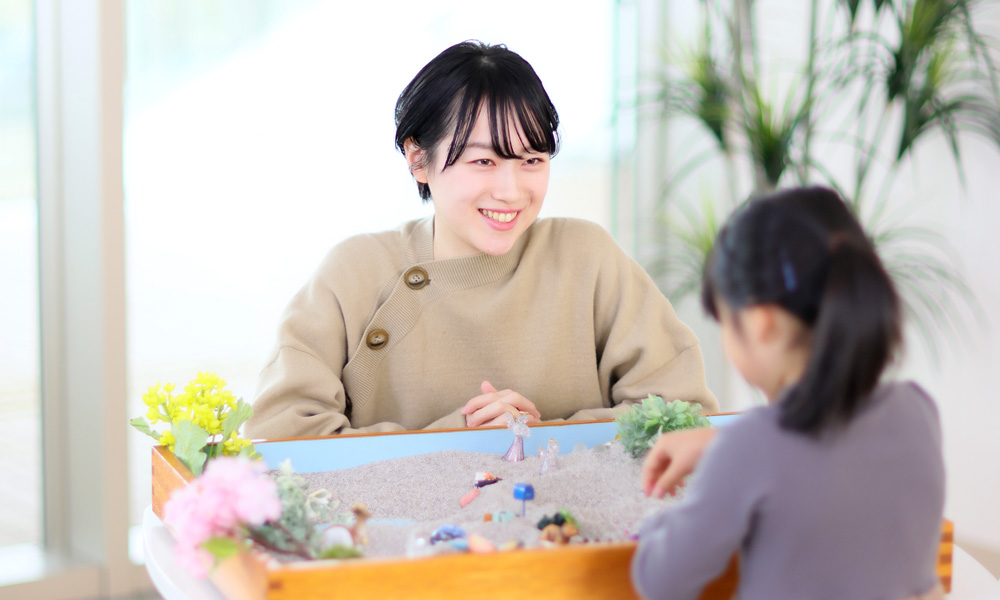 Objectives
The mission of the Department of Social Welfare is to educate students to become professional social workers with national qualifications. The department addresses the issue of the enrichment of quality of life (QOL) of all people, especially those in need of support because of various forms of life difficulties. We educate our students so that they can 1) acquire technical knowledge and skills they will need in the fields of social work and 2) cultivate an appropriate sense of values. We also enhance career education including various social activities so that they can find solutions to social problems.
Characteristics of the Curriculum
Students are to fulfill the requirements to take the national examination of the certified social worker as a prerequisite for graduation.
Students will be qualified to take the national examination for the certified psychiatric social worker and care worker if they take one of the two additional courses.
Students can build their future careers by learning, in their first year, ethics, theories and practical skills necessary for certified social workers.
Students work in small groups and develop practical problem-solving and communicative skills in classes and seminars.
Students can acquire real work skills through social welfare fieldwork and internships.
Qualifications and Careers
Students aim to qualify as certified social workers, psychiatric social workers, care workers, social welfare secretaries, and child guidance counselors. Graduates find employment at prefectural and municipal governments, social welfare councils, child welfare facilities, disability welfare facilities, elderly care facilities, medical institutions, among many other workplaces.
International Activities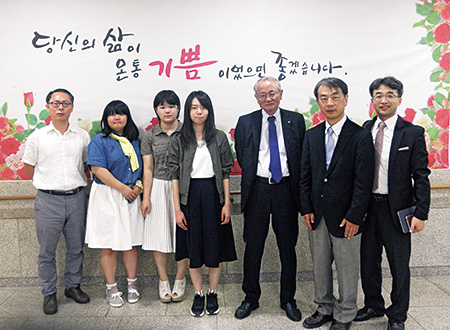 Students travel overseas, for instance, to the U.S.A., the U.K., and Denmark to study cross-cultural communication with their counterparts at the Department of Physical Therapy and Nursing. In 2015, our department concluded the academic exchange agreement with Kyonggi University in Suwon, South Korea.
---
Diploma, Curriculum and Admission Policies (Department of Social Welfare)
STEPS
Abilities and attitudes of qualified QOL supporters
Diploma Policy
NUHW grants a bachelor's degree to the students who have acquired the following abilities and attributes.
Curriculum Policy
NUHW implements the curriculum as follows in order to help students develop into competent QOL supporters.
Admission Policy
NUHW seeks students who have the following abilities and attributes.
S
Science & Art
Ability to utilize scientific knowledge and skills in academic discipline
Abilities to utilize their specialized knowledge and skills to build a welfare society
Our curriculum provides general studies and specialized basic studies. The learning outcomes will be evaluated by the national examination results.
Basic academic skills in English, Japanese, and other entrance examination subjects at the high school graduation level
T
Teamwork
& Leadership
Ability to work together as a team and to show leadership qualities
Abilities to build good relationships as social welfare professionals, and demonstrate leadership to perform their professional duties for interprofessional collaborative practices
Our curriculum provides a group of subjects related to health, medicine, welfare and another group of subjects relateded to social welfare specialities. The learning outcomes will be evaluated by the academic results of the students taking those subjects.
Abilities to listen to others carefully and convey one's ideas clearly
E
Empowerment
Ability to support clients by giving them powers to promote QOL
Attitude to be responsible for performing professional duties to enhance clients' QOL with respect and support for their diverse backgrounds
Our curriculum provides a cluster of specialized subjects related to social welfare.The learning outcomes will be evaluated by the academic results of the students taking these subjects and Social Field Work Practice.
Attitudes to respect people's diverse ways of life and thinking and willingness to understand each other
P
Problem-solving
Ability to find ways of solving problems and propose better solutions
Abilities to solve problems in society based on expertise in social welfare
Our curriculum provides specialized basic subjects, specialised subjects, and seminars. The learning outcomes will be evaluated by the results of seminar papers.
Abilities to express one's ideas about people's lives and social trends
S
Self-realization
Attitude towards the fulfillment of his/her potential
Attitude to maintain interests in wide-ranging issues to establish a welfare society, and to participate and contribute as part of their lifelong learning
Our curriculum provides specialised subjects, seminars, and Career Education. The learning outcomes will be evaluated by the results of all the subjects they acquired in the curriculum.
Keen interests in welfare work and strong motivations to work as a social worker in the future
Remarks
Refer to University Regulations, Article 1
Refer to School Manual(Gakusei Binran)
Refer to Guidelines for Applicants(GakuseiBoshu Yohko)
Degree to be awarded
Bachelor of Social Work
Notes: "STEPS" is a acronym formed from the words, which represent "the five requirements" for qualified QOL supporters.
NUHW stands for Niigata University of Health and Welfare.