Sandani
from Sri Lanka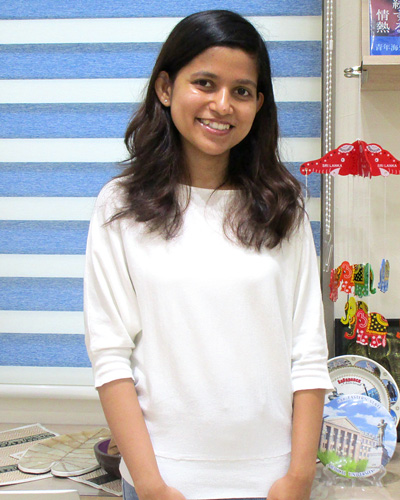 Hi, my name is Sandani Samarasinghe. I came from Sri Lanka. I had wanted to go to Japan since I was a high school student and started learning Japanese. I graduated from University of Kelaniya, Sri Lanka, and worked as a Japanese instructor in the bureau of foreign employment. At that time there was a technical internship program between Japan and Sri Lanka.I got a rare opportunity to be a part of the program and it made me interested in the field of elderly care and care giving. I was able to find the information about NUHW and due to my past working experience of Japanese student visa field I have heard a lot about NSG Group.
Currently I'm doing my research and continuing thesis in the field of social welfare, under the supervision and guidance of people who are experts in their area of studies. Also I have valuable opportunities to improve my Japanese proficiency as well as English by joining university English club. There are so many activities and student support programs in NUHW and I can highly recommend them to international students. Niigata, Japan, itself is a very nice city with two million inhabitants, and is one of the greenest among Japanese cities. In summary, I will always keep my stay in Niigata in good memories. I have gathered a lot of experiences. They are not only a benefit to my knowledge but also in my character. I will try to keep up some habits I have learned in Japan.
Sa Rigai
from China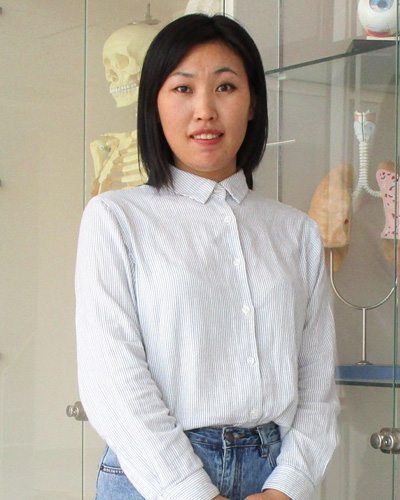 Hello, everyone, my name is Sa Rigai. I came from Inner Mongolia, China. I graduated from the Inner Mongolia University of Medical, majoring in nursing. When I was a university student, I got a preliminary understanding of midwifery through the clinical training in hospitals and had a strong interest in that field. After the graduation, I decided to study in Japan to deepen my knowledge.
When I studied Japanese language in Tokyo, I was so lucky to meet one of the staff of Niigata University of Health and Welfare. She introduced me to a brilliant professor from the Department of Nursing. I was so happy to know the serious and thoughtful teacher.
Now I am a research student and preparing to attend graduate school. I hope that I can get my master's degree successfully and go back to my country to work as a midwife. I really like the learning environment here in Niigata. I am truly grateful for this opportunity to study in Niigata University of Health and Welfare. I will study hard to live up to the teachers' expectations.
Thiet
from Vietnam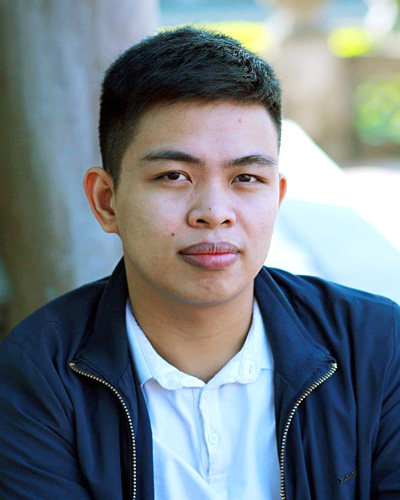 Hello everyone. My name is Le Van Thiet. I am from Viet Nam. I am pursuing a master's degree in the Field of Physical Therapy at Niigata University of Health and Welfare. I graduated from Hai Duong Medical Technical University, and then I worked as a physiotherapist in Hai Duong Medical Technical University Hospital for four years.
I've been receiving so much help from International Centrer of NUHW since I applied for MEXT scholarship in 2019. My dream to study abroad came true at NUHW. I felt very happy when I finally came to Japan. In here, there are distinguished professors who always share their great knowledge with students, affable friends and responsible office staff who provide great support to me when I face difficulty in studying and daily living. Equipment and instruments for studying are modern and standard. In addition, international students can get some finacial support from NUHW, such as reducing tuition. I believe that NUHW is one of the best medical universities in Japan for international students.