History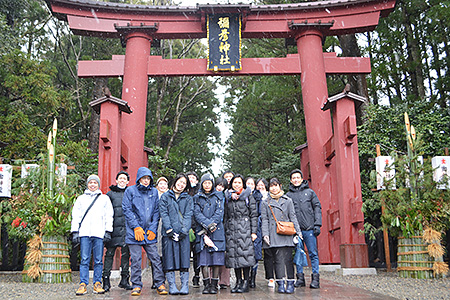 Niigata University of Health and Welfare was established in 2001. Just after its establishment, the International Exchange Committee was organized. Since then, the committee has been playing an important role in the international affairs of the university. The purposes of this committee have been: 1) to develop good relationships with foreign universities and academic institutions and to upgrade the ability of research and education of NUHW; 2) to propagate scientific knowledge and experiences of the university to the world; and 3) to improve students' proficiency in English, and to have them obtain sufficient ability to work abroad. Initially, the committee focused on international collaboration on health issues through the Japan International Cooperation Agency (JICA) and was under the policies of Official Development Assistance (ODA). Now the committee is responsible for establishing a memorandum of understanding (MOU) with foreign universities.
In 2016, the International Center took over the functions of the International Exchange Committee and its acting committee was launched for the purpose of further expanding supports for international students.
Missions of the International Center
The International Center has the following four purposes:
To recruit and support international students;
To promote overseas study tours by subsidizing students' travel expenses;
To enhance relationship with affiliated universities, and to expand international exchanges with universities abroad, and
To make international contribution with the cooperation of JICA.