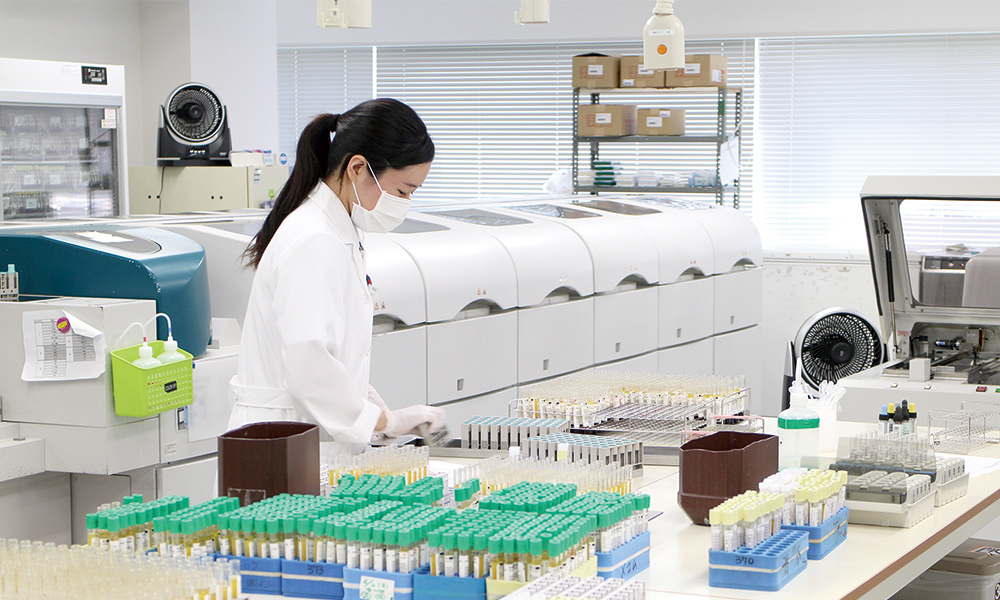 Overview
This field was established in a master's course at a graduate school for the first time in Japan. Currently, in the field of medical technology in hospitals in Japan, the concepts of quality control, risk management, safety management and international standardization are being introduced for the improvement of medical safety.
Medical technology safety management is indispensable especially for advanced medical treatment. We will train our students to become professionals with expertise in this field who can offer safe medical treatment to patients. We also believe that our contribution to the international medical community will be further accelerated by incorporating the concept of international standards in our current medical technology.
Characteristics
In order to provide safe team medical treatment to patients, it is necessary for staff members to understand each other's specialty and cooperate with one other. And the operation of risk management system is essential, too. With this consideration in mind, we engage in constructing a medical safety management system, analyzing factors in medical accidents and incidents, providing guidance on the acquisition of ISO 15189 accreditation, and conducting research on quality control, safety management of medical devices, medical safety, inter-occupational communication, and international standards for medical examinations. In particular, we endeavor to advance our research at a global level, keeping abreast with the domestic and international trends in medical technology and the latest development of international standards.
Master's Degree
Master of Medical Science (M.M.Sc.) in Safety and Risk Management for Medical Technology
Examples of Research Topics
Research on the actual situation and issues in the medical safety management division.
Research on quality control and safety management in medical examination.
Study on safety management of medical devices.
Research on medical safety management and inter-professional communication.
Research on international standardization of medical laboratories.
Construction of safety and risk management system for medical technology incorporating international standards.
Effectiveness verification by personnel training and internal quality control in urine sediment examination.
Effects of reducing the error regarding the dispensing sample in the automatic analyzer.
Teaching Staff
Yutaka Fujii / Associate Professor / Ph. D. (Chair)
Circulatory physiology, Artificial organs
Hiroki Kawamura / Professor / Ph. D.
Infection immunology, Immunologic diagnosis, Analysis of the immune defense mechanism against HTLV-1 infection
Yoshimitsu Takahashi / Associate Professor / Ph. D.
Blood purification
Kunie Morita / Assistant Professor / Ph. D.
Molecular Biology, Clinical Chemistry, Regenerative Medicine