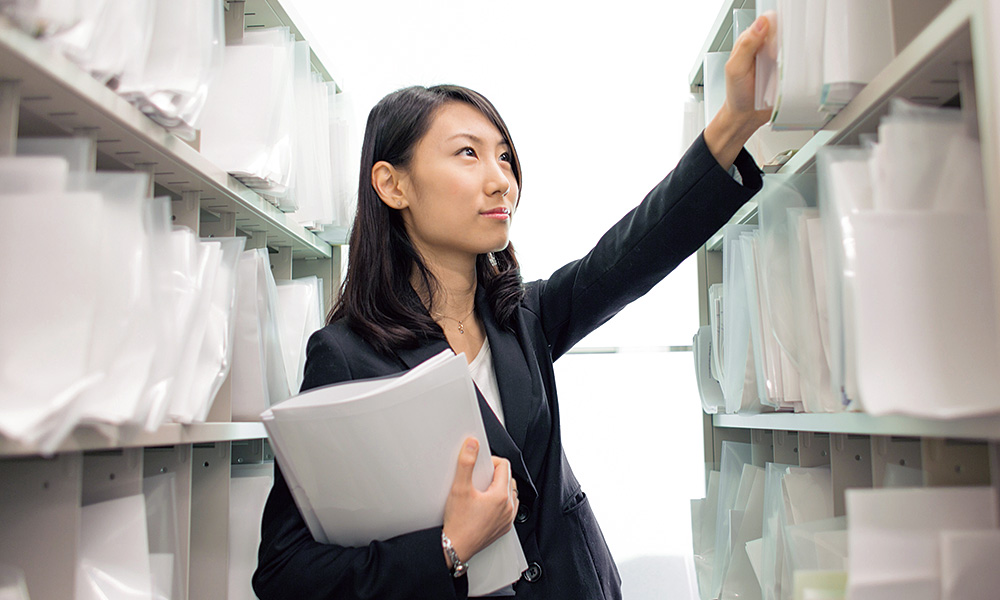 Overview
The Major in Health Informatics and Business Administration opened in April 2014. In the Field of Health Informatics and Business Administration, we train specialists for a new era of medical services in which health information and hospital management require highly specialized knowledge and skills. The purpose of this field is to foster health information managers who can not only help determine critical paths which delay the improvement of patient satisfaction and quality and efficiency of hospital management, but also assess possible shortcuts for better services.
Characteristics
Coping with advancement of research, medical practice and education

While striving for an advancement in health science research and education, we will train educators, researchers as well as highly specialized personnel in clinical settings.
In addition, we developed external education with a system composed of CISCO and two cloud systems (Dropbox and Google drive) in 2017. This system is for advanced research meetings and is expected to be effectively utilized for research and education externally.
Coping with systematic and organizational prevention of medical accidents/malpractices

Systematic and structural determination of the causes of medical accidents (malpractices) and their preventive measures has become urgent matter in recent years. Experts in the health information management and hospital management are expected to be key persons in constructing a medical safety system in the hospital. Main components of clinical governance are: evidence-based medicine, clinical guideline (e.g. critical path), clinical audit, clinical indicators, and patient safety
Coping with medical insurance system

Since the introduction of a new medical insurance system of DPC (Diagnosis Procedure Combination) in 2003, the work of Health Information Manager (HIM) has become essential for the smooth operation of the system. Thus, mastering the necessary knowledge and skills is highly required and this can be achieved through a better understanding of ICD-10 by WHO, knowledge of medical information technology, the medical insurance system, compliance issues for healthcare providers, and advanced skills of medical clerk for supporting doctors' daily examination and research activities.
Coping with advanced and increased hospital administrative work in the aging society

As doctors' administrative work advances and increases, we are more required to foster specialists in information technology and improve their systematic skills in order to maintain or, better yet, improve the quality of medical services and guarantee patient's safety.
Coping with changing social conditions and system reforms

We aim to foster professionals with technical and comprehensive knowledge and skills required across all the services of health and welfare. We expect our students to contribute to the development and maintenance of the welfare systems of local communities.
Master's Degree
Master of Health Informatics and Business Administration (M.H.I & B.A.)
Examples of Research Topics
Study on synergy of qualitative analyses and quantitative analyses of various questionnaire surveys
Study on regional differences of infrastructures related to integrated community care system among prefectures and secondary medical areas defined by the Medical Care Act - 1) about hospital 2) about special nursing homes for the elderly
The study on the relationship between dietary habits and salt intake
Factors Analysis of regional difference of medical cost in secondary medical care areas and Analysis of regional clustering
Research on regulation of medical advertisement on the Internet
Study on transition of research themes on medical information
Study on construction of aspiration pneumonia risk chart for residents of special nursing homes for elderly
Teaching Staff
Toru Takiguchi / Professor / Ph. D.
Epidemiology, Social research method & Health statistics, medical management, medical jurisprudence, Regional clustering analyses among prefecture in Japan using Moran's I and LISA of medical and dental professionals such as doctor, dentist, nurse, etc., Hybrid type of analyses of questionnaire of freedom described using both qualitative analyses method such as KH Coder and quantitative analyses such as Cochran-Armitage trend analyses or multiple logistic regression analyses, Long-term cohort analyses comparing of lifespan between high-tooth-loss group and low-tooth-loss group in Miyakojima Islands belonging to Okinawa Prefecture, Before and after epidemiological study on causes of deficiencies of sense of taste of Sri Lankan elderly staying at nursing home for the aged, Needs and demand of dental treatments of residents evacuated from the Great Tohoku Earthquake & Tsunami disaster in March, 2011
Kazuo Ishigami / Professor / D. D. S., Ph. D.
Public health, Physiology, Social research method & health statistics, Community differences of lifestyle-related-diseases in Niigata prefecture, Time series analysis of social causes of suicide in Japan, Intervention study of the community program for preventing aggravation of long-term-care need
Junichi Shibayama / Professor / M.Eng.
Health economics, Social research method & Health statistics, Health economics studies on DPC: Diagnosis Procedure Combination insurance system at hospital.
Takeshi Tojo / Professor / M. D. Ph. D.
General orthopedic surgery, Rheumatoid arthritis (RA), Clinical survey of disease modified anti rheumatoid drugs, Clinical study of end results in RA
Hiroshi Sato / Professor /M. D. Ph. D.
Kampo medicine (Japanese traditional medicine)
Kazuhiro Terajima / Associate Professor / Ph. D.
Biomechanics, Three dimensional motion analysis
Kenji Suzuki / Professor / M. D. Ph. D.
Hiroki Inoue / Associate Professor / M. D. Ph. D.
Medical statistics, Epidemiology, Public health, Medical data management
Naohiko Kinoshita / Assistant Professor / Ph. D.
Health economics, Information processing methods, Social research method & health statistics, Transition of the core strategies on the promotion of IT: information technology in Japan, Long-term cohort analyses comparing of lifespan between high-tooth-loss group and low-tooth-loss group in Miyakojima Islands belonging to Okinawa Prefecture, Development of new MCM: maximum contrast method for comparisons of cohort studies on diseases, Time series analysis of social causes of suicide in Japan
Masanori Kondo / Assistant Professor / Master of Science
Mathematics, Computer science, Artificial Intelligence, Test theory
Kosuke Nomizu / Assistant Professor / BCom
Financial accounting
Kentaro Tani / Assistant Professor / Ph. D.
Human interface, Assistive technology, Welfare engineering
Shota Saito / Assistant Professor / Ph.D
Health technology assessment, Biostatistics