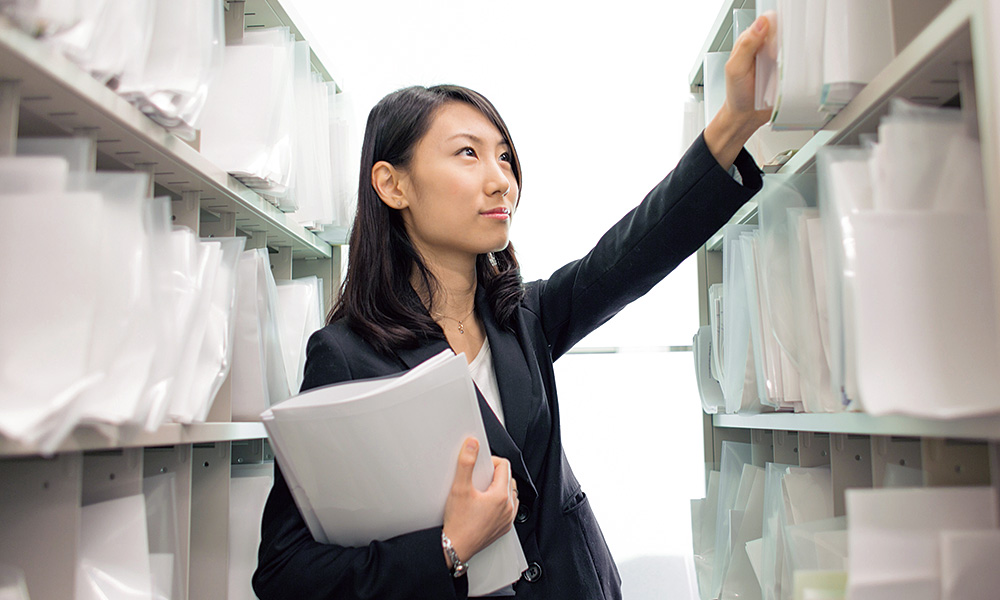 Overview
The Major in Health Informatics and Business Administration opened in April 2014. In the Field of Health Informatics and Business Administration, we train specialists for a new era of medical services in which health information and hospital management require highly specialized knowledge and skills. The purpose of this field is to foster health information managers who can not only help determine critical paths which delay the improvement of patient satisfaction and quality and efficiency of hospital management, but also assess possible shortcuts for better services.
Characteristics
Coping with advancement of research, medical practice and education

While striving for an advancement in health science research and education, we will train educators, researchers as well as highly specialized personnel in clinical settings.
In addition, we developed external education with a system composed of CISCO and two cloud systems (Dropbox and Google drive) in 2017. This system is for advanced research meetings and is expected to be effectively utilized for research and education externally.
Coping with systematic and organizational prevention of medical accidents/malpractices

Systematic and structural determination of the causes of medical accidents (malpractices) and their preventive measures has become urgent matter in recent years. Experts in the health information management and hospital management are expected to be key persons in constructing a medical safety system in the hospital. Main components of clinical governance are: evidence-based medicine, clinical guideline (e.g. critical path), clinical audit, clinical indicators, and patient safety
Coping with medical insurance system

Since the introduction of a new medical insurance system of DPC (Diagnosis Procedure Combination) in 2003, the work of Health Information Manager(HIM) has become essential for the smooth operation of the system. Thus, mastering the necessary knowledge and skills is highly required and this can be achieved through a better understanding of ICD-10 by WHO, knowledge of medical information technology, the medical insurance system, compliance issues for healthcare providers, and advanced skills of medical clerk for supporting doctors' daily examination and research activities.
Coping with advanced and increased hospital administrative work in the aging society

As doctors' administrative work advances and increases, we are more required to foster specialists in information technology and improve their systematic skills in order to maintain or, better yet, improve the quality of medical services and guarantee patient's safety.
Coping with changing social conditions and system reforms

We aim to foster professionals with technical and comprehensive knowledge and skills required across all the services of health and welfare. We expect our students to contribute to the development and maintenance of the welfare systems of local communities.
Master's Degree
Master of Health Informatics and Business Administration (M.H.I & B.A.)
Examples of Research Topics
Study on regional differences of infrastructures related to integrated community care system among prefectures and secondary medical areas defined by the Medical Care Act 1) about hospital 2) about special nursing homes for the elderly.
Study on regional clustering of the standardized incidence ratio :SIR of gastric cancer in Niigata prefecture between municipalities
Study on regional clustering of infection by the Geographic epidemiologic study of the new corona virus(covid-19) infection in Japan (relationship between regional clustering and population dynamics and transportation on infrastructure in municipalities)
Research on the consciousness regarding the specialty of nurses working in psychiatric hospitals
A survey of mental health and health-related quality of life due to differences in employment patterns of Japanese workers
Relationship between the existence of subsidy medical expenses and QOL in Japanese patients with ulcerative colitis
The study on the relationship between dietary habits and salt intake
Municipal conditions of an ideal environment for households with preschoolers
Municipal conditions of an ideal environment for households with elderlies
Teaching Staff
Naohiko Kinoshita / Assistant Professor / Ph. D. (Chair)
Medical informatics , Bioinformatics , Computer science , Educational technology for data science、Social research method & health statistics
Toru Takiguchi / Professor / Ph. D.
Epidemiology, Social research method & Health statistics, medical management, medical jurisprudence, Regional clustering analyses among prefecture in Japan using Moran's I and LISA of medical and dental professionals such as doctor, dentist, nurse, etc.
Junichi Shibayama / Professor / M.Eng.
Health economics, Social research method & Health statistics, Health economics studies on DPC: Diagnosis Procedure Combination insurance system at hospital.
Kazuo Ishigami / Professor / D. D. S., Ph. D.
Public health, Physiology, Social research method & health statistics, Community differences of lifestyle-related-diseases in Niigata prefecture, Time series analysis of social causes of suicide in Japan, Intervention study of the community program for preventing aggravation of long-term-care need
Hiroshi Sato / Professor / M. D. Ph. D.
Kampo medicine (Japanese traditional medicine)
Kenji Suzuki / Professor / M. D. Ph. D.
Shoichi Ishiura / Professor / Ph. D.
Neuroscience, Biochemistry and Molecular Biology, Alzheimer's Disease and Aging
Kazuhiro Terajima / Associate Professor / Ph. D.
Biomechanics, Three dimensional motion analysis
Hiroki Inoue / Associate Professor / M. D. Ph. D.
Medical statistics, Epidemiology, Public health, Medical data management
Hirotaka Ito / Assistant Professor / Ph. D.
Medical sociology, Social research, Actor-network-theory
Kentaro Tani / Assistant Professor / Ph. D.
Human interface, Assistive technology, Welfare engineering
Makoto Hatano / Assistant Professor / Ph. D.
Disability welfare, Dietary salt intake, Disaster food