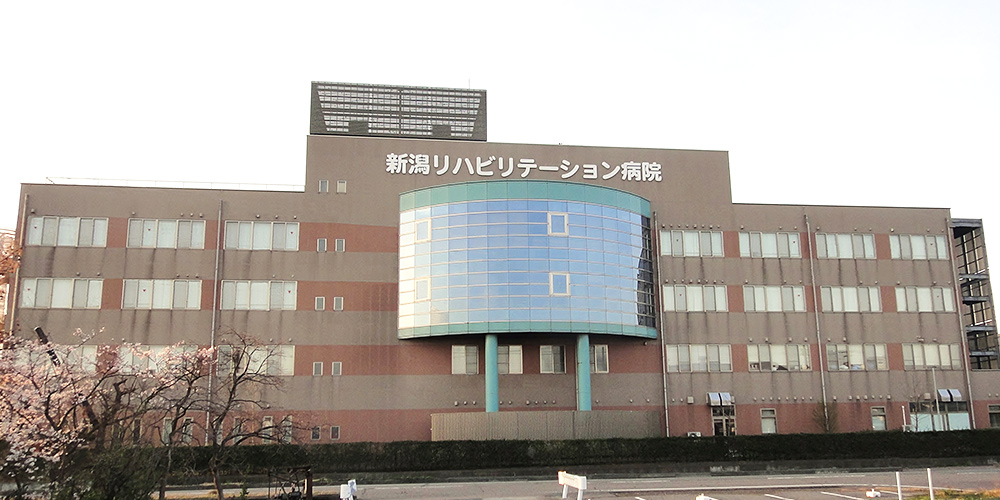 Niigata Rehabilitation Hospital
The Niigata Rehabilitation Hospital, has been established with the intention of providing a complete rehabilitation service in Niigata city. Its advanced rehabilitation facility focus on recovery phase of rehabilitation, fall prevention programs for elderly, sports rehabilitation for youth athletes, day care rehabilitation for home support, and home visit rehabilitation.
We believe that a trusting relationship between patients and our staff is important for treatment of the patients their peace of mind.
We are confident that our staff, who are involved in a wide range of patient-centered medical occupations, make full use of their different types of professional experience to develop a medical team that provides satisfactory services.
In 2013, we had just started a new facility for medical fitness named "Locopark". In this facility, the registered members can receive medical checks, exercise training in order to promote health and sports ability under medical staff. Also we have a center of medical check up for students and community residents.
We will continue our efforts to provide optimal rehabilitation for our patients.
Basic hospital policy
The mission of our hospital is to enhance the quality of life (QOL) of our patients and to support their holistic rehabilitation so that they can live active lives as members of the community.
The hospital functions as the principal teaching hospital for Niigata University of Health and Welfare. We foster advanced specialized knowledge that combines the overall perspective of medical care, welfare and health maintenance with compassion.
We also promote clinical research in this area. The hospital functions as a comprehensive rehabilitation center for the Niigata region. While contributing to the improvement of medical care, health maintenance and welfare in the local community, we also take an interest in international exchange.
Clinical departments
Hospital Departments
Rehabilitation, Orthopaedic Surgery, Internal Medicine, Neurology, Dentistry, Dental and Oral Surgery
Special Outpatients Clinic
Dementia Prevention Clinic, Sports Rehabilitation Clinic, Prevention of Osteoporosis Clinic, Giving up Smoking Clinic